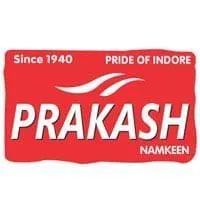 Buy

PRAKASH NAMKEEN (INDORE)

Products Online
The beginning of big things is usually small. Way back in 1940 Prakash Namkeen came into being with a small scale production of Indorean Namkeens i.e. salted food items. MP is the cultural melting pot of India, where Malwa region is known for variety of quality food products. Prakash Namkeen Udyog multiplied this with very quality with variety and the resultant was a big range of delicious delicacies having an authentic taste of Indore along with additional varieties from Prakash Namkeen Udyog.
In the journey of over 7 decades, Prakash Namkeen Udyog passed various milestones but the prominent among them was the innovative product 'Khatta Meetha Mixture'. Very soon this invention of Prakash became the identity not only of ours, but that of the city of Indore itself. Today, so many such gems are there in the crown of Prakash, like its Bakery division, Soan Papdi and Laddu division, and last but not the least, Indian Traditional Bites division.
Show Less